Featured Graduate Video
---
Idea to Make Planes Safer Wins Three Minute Thesis Competition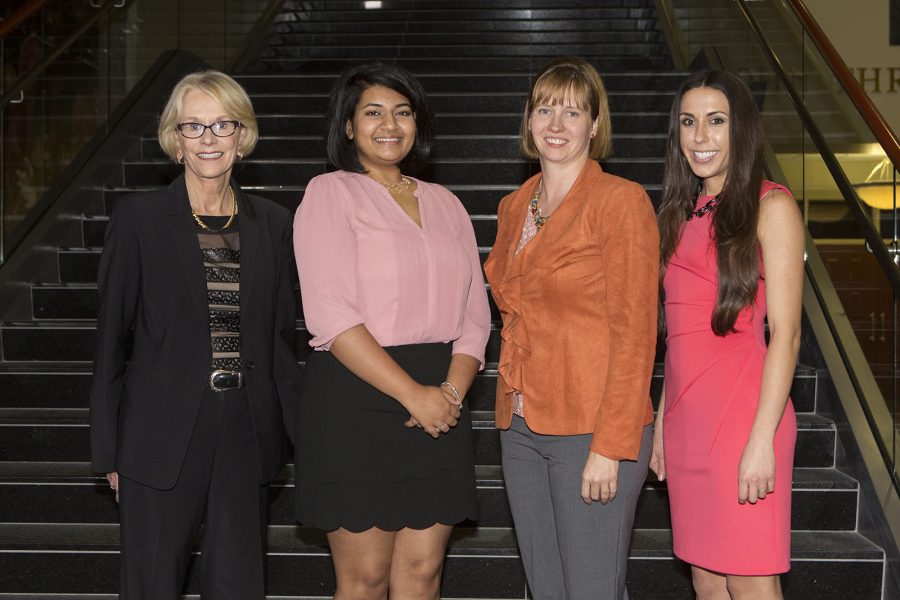 Florida State doctoral student Madhuparna Roy is the winner of the university's 2016 Three Minute Thesis (3MT) competition.
Roy confidently walked on stage and without a hint of nervousness, explained to the crowd in the allotted three minutes how her research would make planes safer in stormy weather.
She aced it. Roy's clear, succinct "elevator speech" won the competition in the Durell Peaden Auditorium in the College of Medicine Research Building on Nov. 29.
"I felt totally fine," said Roy, who is earning a doctorate from the Department of Industrial and Manufacturing Engineering. "I was comfortable doing it and wasn't nervous. I just enjoy my research it. I love it. When you love something, it shows."
Roy was one of 10 finalists who embraced the challenge of distilling the voluminous research for their dissertations. An 80,000-word thesis would take about nine hours to present. These finalists had three minutes to explain their research in a simple, engaging way.
View more pictures from the event by clicking here! 
---