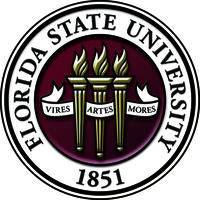 Responsible Conduct of Research (RCR)  can be broadly defined as the ethical and responsible practice of research in the following areas. Research activities conducted by faculty, staff, and students at FSU must be conducted in an ethical and responsible manner following applicable federal or other governmental requirements, sponsor requirements, and University policies and procedures.
For Responsible Conduct of Research information more specific to Florida State University users, including NSF training requirement information, please visit The Office of Research Compliance Programs (ORCP) , which  is responsible for the development, oversight and monitoring of the research compliance program for Florida State University. 
---
Florida State University's RCR Training Policy
FSU has implemented a RCR training policy for all postdoctoral, graduate, and undergraduate students supported by National Science Foundation funding to ensure compliance with NSF's responsible conduct training requirement effective January 2010 (see Chapter IV ). At this time the university has stipulated three options for meeting the NSF RCR requirement.
---
7A-2 Misconduct in Research, Creative Activity, and Scholarship Policy
The Misconduct in Research, Creative Activity, and Scholarship Policy applies to faculty, staff, students or trainees (e.g., graduate students, postdoctoral scholars), and any other members of the University community who propose, conduct, report, oversee, or review research on behalf of the University. This policy also applies to those who are involved in scholarship and creative activities (e.g., art, dance, music, design). Cases of student misconduct involving research related to academic credit are resolved through the Academic Honor Policy, but are not precluded from additional review under this policy. Procedures concerning allegations of misconduct in research, creative activities, and scholarship are overseen by the FSU Office of Research.