Spring 2018 Celebration of Graduate Student Excellence Award Winners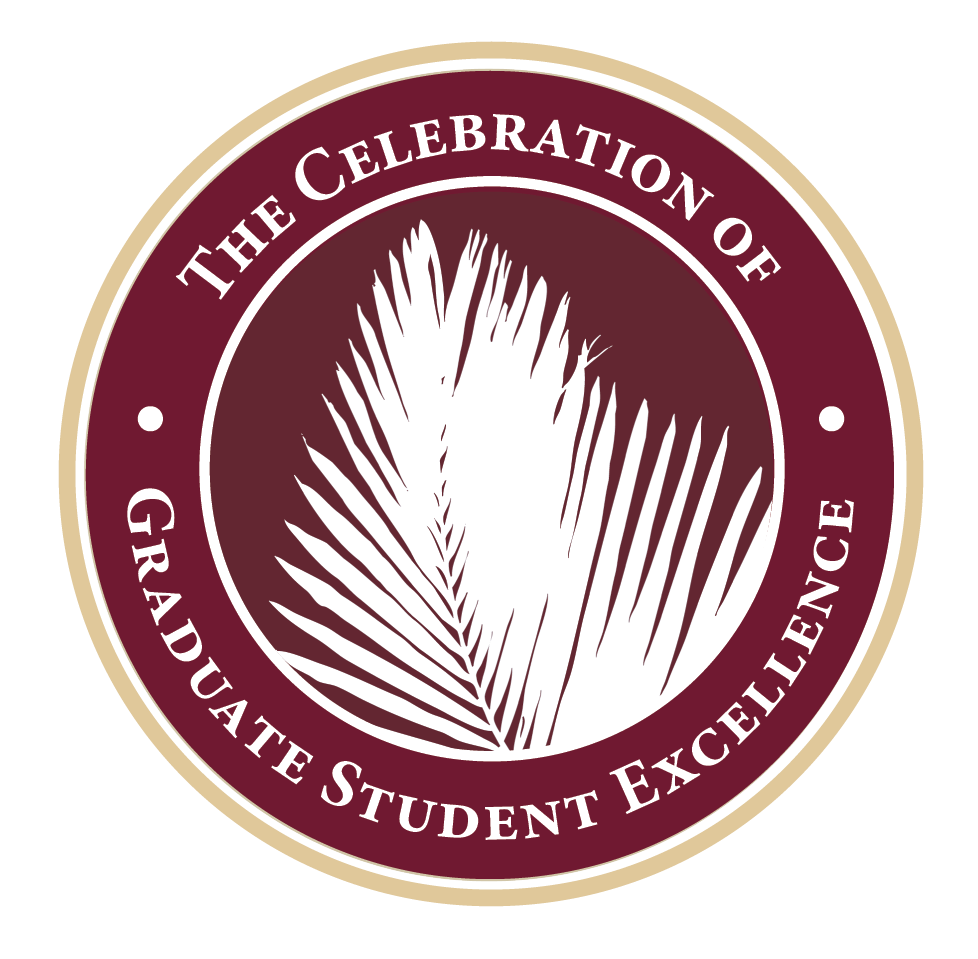 Florida State University Graduate School held their annual celebration of Graduate Student Excellence on Tuesday, April 10, an opportunity to honor the best and brightest within graduate education at FSU. Mark Riley, Dean of the Graduate School, presided over the program. "Your contributions are truly vital to the university," Riley said. "I am confident that you'll keep being absolutely brilliant and continue to contribute to the excellence of this great institution."
Click here to view the full gallery of photos! Special thanks to Univ. Comm for taking the photos!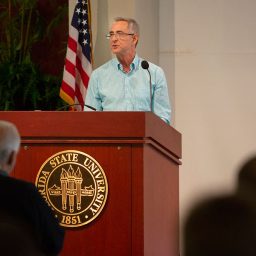 Jorge Piekarewicz, a longtime physics professor, provided the plenary address.
Provost Sally McRorie also attended the event and provided remarks of greeting, thanks and congratulations.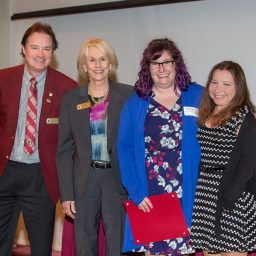 Kate Pierson, a doctoral candidate in the School of Theatre, was recognized for her service as a teaching associate in the Program for Instructional Excellence (PIE).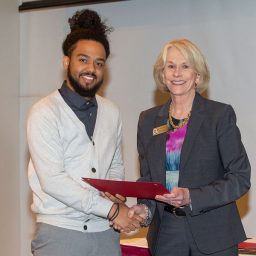 Dozens of students were recognized in the areas of teaching assistance, leadership, visual arts, research and creativity.
PIE Teaching Associates
College of Arts & Sciences
James "Matt" Anderson, Modern Languages and Linguistics
Maribel Borger, Chemistry and Biochemistry
Gabriel De Marco, Philosophy
Cameron Foltz, Religion
Kate Hill, Biological Science
Vincent Lakey, Physics
Ramsey Mathews, English
Manal Tabbaa, Psychology
College of Fine Arts
 Kate Pierson, School of Theatre
College of Human Sciences
Ashley Artese, Nutrition, Food & Exercise   Sciences
College of Social Sciences & Public Policy
Jeffrey Conley, Economics
Haley Gentile, Sociology
College of Education
Fei Xing, Educational Psychology and Learning   Systems
College of Music
 Joshua Tanis, Music Theory and Composition
John F. Liseno PIE Graduate Award
College of Fine Arts
 Kate Pierson, School of Theatre
Excellence in Visual Arts Award
College of Arts & Sciences
Gokila Dorai, Computer Science
College of Fine Arts
Erwin Skip Brea, Art
Channing Gray, Art
Graduate Student Leadership Award
College of Music
Vivianne Asturizaga, Musicology
College of Arts & Sciences
Heather Maranges, Psychology
College of Business
Corinne Kelley, Marketing
College of Engineering
Garit Poire, Civil Engineering
Recognition of Undergraduate Research Opportunity Program (UROP) Graduate Mentor Award
College of Arts & Sciences
Joshua Gagnier, Chemistry
Henry Cuddy, History
Preparing Future Faculty Fellows
College of Fine Arts
Marissa Agama, Art Education
College of Education
Steve Garris, Special Education
Preparing Future Professional Fellows
College of Education
Steve Garris, Special Education
Outstanding Teaching Assist. Awards
College of Arts & Sciences
Anna Laura Gil, Modern Languages & Linguistics
Alan Febraio Parma, Modern Languages & Linguistics
Melanie Hom, Modern Languages & Linguistics
College of Education
Michael Mesa, Educational Psychology & Learning Systems
College of Fine Arts
Allison Gibbs, School of Theatre
College of Music
John-Rine Zabanal, Music Education
Research and Creativity Award
Arts & Humanities
Amy Bustin, Religion
Shanaaz Mohammed, Modern Languages & Linguistics
Leslie Wolff, Art History
Social & Behavioral Sciences
Ashley Artese, Nutrition Food & Exercise Sciences
Science, Technology, Engineering and Mathematics
Gabriel dos Passos Gomes, Chemistry & Biochemistry
Amirhessam Tahmassebi, Scientific Computing
Three Minute Thesis (3MT™) Winners
1st Place- Shannon Gooden, School of Teacher Education
2nd Place- Jessica Cusick, Biological Sciences
3rd Place- Xin Shan, Industrial & Manufacturing Engineering
Graduate Faculty Mentor Awards
College of Arts & Sciences
Geoffrey Strouse, Chemistry & Biochemistry
Gretchen Sunderman, Modern Languages & Linguistics
Mark Winegardner, English
Jesse Cougle, Clinical Psychology
College of Human Sciences
Michael Ormsbee, Nutrition, Food & Exercise Sciences
title-inside title-centered
2