The Fellows Society welcomed students to the inaugural "Careers Outside of Academia" discussion and luncheon series titled: "Your journey to your current position" with Dr. J. Robert McClure, president and CEO of: The James Madison Institute. 
Dr. McClure's talk covered: 1) reasons he chose a path outside academia; 2) finding/creating a position; 3) day-to-day work; and 4) Advice for pursuing careers outside of academia. The event was well-attended and had a lively Q&A session after the talk.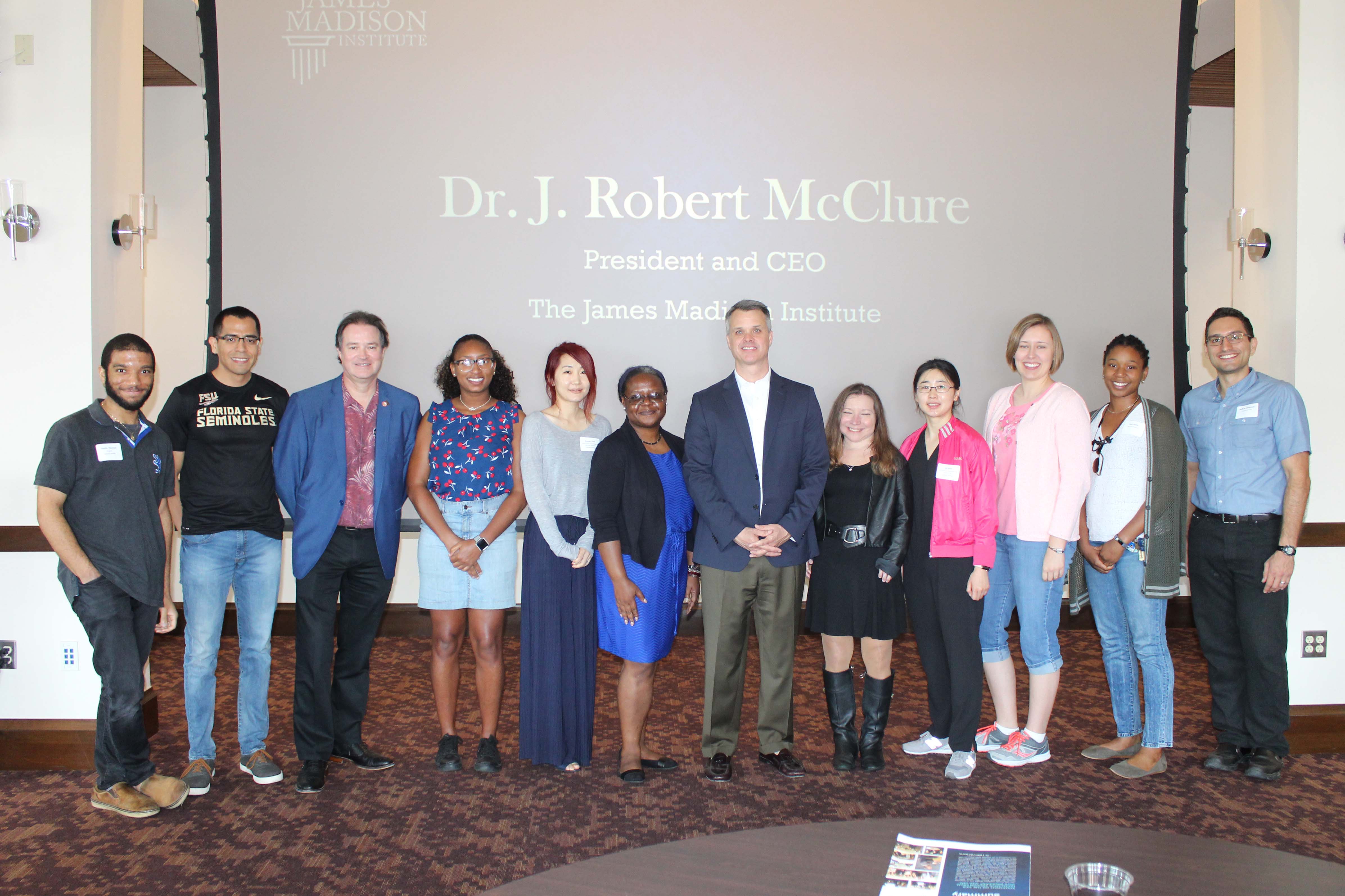 Dr. Bob McClure is the President and CEO of The James Madison Institute (JMI). JMI is a nonpartisan, public policy research organization based in Florida; founded in 1987, JMI is a statewide organization with members in Florida, across the country and around the world. JMI's ideas are rooted in the U.S. Constitution and the principles of economic freedom. Bob is a graduate of Furman University, received a master's degree from Florida State University, and completed his PhD in policy at the University of Florida. The Institute's work has appeared in every media market in the state, as well as nationally including USA Today, Florida Trend, The Wall Street Journal, Politico, the Washington Examiner, The Hill, Newsmax, and more.