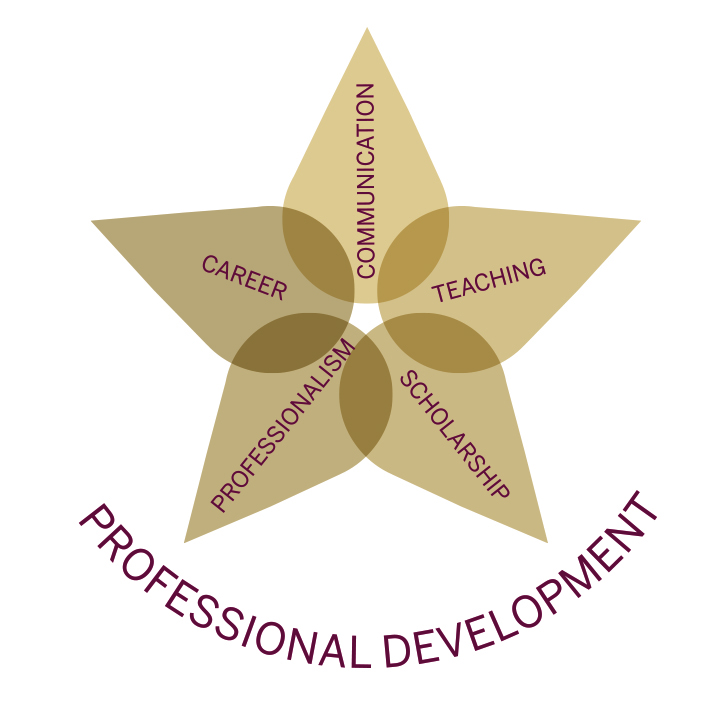 The Graduate School partners with the following units in offering professional development workshops during the academic year and summer terms as well.
---
The University Libraries offers many research-oriented workshops that may be used to meet requirements of the Preparing Future Faculty and Preparing Future Professionals Certificates. Workshops are intended to provide opportunities for graduate students and postdocs to develop the following five core competencies: Communication, Teaching, Scholarly Development (advanced knowledge and skills), Professionalism (leadership, ethics, transferable skills), and Career Development. Each workshop listed below has one or more competency labels. Workshops are also intended to be appropriate at one or more stages of graduate study or postdoctoral experience: Early stage, Middle stage, Late stage, or All stages. Students and postdoctoral scholars may attend workshops more than once and during any stage. The labels simply provide suggested attendance time-frames and core competencies. Some of our workshops are conducted every other year.
-For a matrix of recurring professional development opportunities grouped by core competency and labeled by stage of study, click here.
-For a catalog of professional development opportunities that recur on a regular basis, during the fall, spring, and/or summer semesters, every other semester or every other academic year, and may be appropriate for one or more of the five competencies described above, click here.
-For an Individual Development Plan (IDP) template that facilitates specific, attainable and measurable goal setting, click here.
---
April Professional Development Workshops
---
PIE Coffee Hour and Teaching Workshop (PIE)
Date and Time: Wednesday, 4/8, 2:00-3:30pm (provided virtually via Zoom)
Leading Online Class Discussions
Description: Leading an online group discussion that is productive and engaging can be a difficult task for both new and experienced instructors working in an online format. In this interactive online workshop (offered via Zoom), we will demonstrate useful techniques and strategies to maintain the positive dynamics of group learning while managing time and expectations. First, some basic online discussion strategies will be explored by an experienced online teaching TA. Then, TAs teaching Physics and Biology labs for the first time online will share tips and challenges involved in encouraging online discussion.
Presenters: Caity Kelly, PIE Program Graduate Assistant (Educational Psychology and Learning Systems TA), Juan Macy, PIE Teaching Associate (Physics), and Melanie Medina, PIE Teaching Associate (Biological Science)
Register here: http://bit.ly/PIE4-8-20-2pm
(Zoom link will be provided after you register)
---
German Academic Exchange Service (DAAD) Information Session (OGFA)
April 15, 2020, Time TBD
Room TBD
Description: The Office of Graduate Fellowships and Awards (OGFA), Office of National Fellowships (ONF), Faculty Development and Advancement (FDA), and FSU DAAD representative Dr. Weber will host an information session on various study and research opportunities administered by DAAD for undergraduate and graduate students. More information about DAAD Graduate Student opportunities can be found here: https://www.daad.org/en/find-funding/graduate-opportunities/. 
---
Fulbright U.S. Student Program Workshop Series (ONF/OGFA)
The Office of National Fellowships (ONF) and the Office of Graduate Fellowships and Awards (OGFA) will host info session about various Fulbright award programs. There are multiple dates and times scheduled for each type of Fulbright award to accommodate different schedules. All workshops will take place in the Honors, Scholars, and Fellows House (HSF) 3008.
Academic Grant/English Teaching Assistant Awards
Thursday, April 16 | 2:00 pm 
title-inside title-centered
2