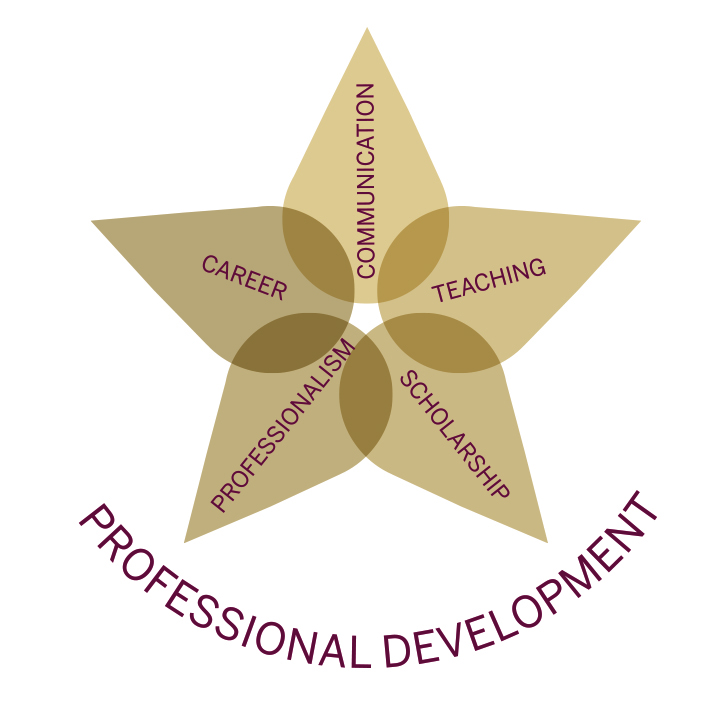 The Graduate School partners with the Career Center, the Office of Graduate Fellowships & Awards, the University Libraries, the Office of Distance Learning, the Center for Global Engagement, the Center for Intensive English Studies, and the Center for Leadership and Social Change  in offering professional development workshops during the academic year and summer terms as well.
---
The University Libraries offers many research-oriented workshops that may be used to meet requirements of the Preparing Future Faculty and Preparing Future Professionals Certificates. Workshops are intended to provide opportunities for graduate students and postdocs to develop the following five core competencies: Communication, Teaching, Scholarly Development (advanced knowledge and skills), Professionalism (leadership, ethics, transferable skills), and Career Development. Each workshop listed below has one or more competency labels. Workshops are also intended to be appropriate at one or more stages of graduate study or postdoctoral experience: Early stage, Middle stage, Late stage, or All stages. Students and postdoctoral scholars may attend workshops more than once and during any stage. The labels simply provide suggested attendance time-frames and core competencies. Some of our workshops are conducted every other year.
-For a matrix of recurring professional development opportunities grouped by core competency and labeled by stage of study, click here.
-For a catalog of professional development opportunities that recur on a regular basis, during the fall, spring, and/or summer semesters, every other semester or every other academic year, and may be appropriate for one or more of the five competencies described above, click here.
-For an Individual Development Plan (IDP) template that facilitates specific, attainable and measurable goal setting, click here.
-The summer 2018 workshop flyer can be found by clicking here. 
July 2018 Professional Development Workshops
---
The Art of Leading Discussions (PIE/PFF/PFP)
July 25, 2018, 3:30 PM- 5:00 PM
Honors, Scholars and Fellows House (Great Hall, 4th Floor)
Presenters:  Kate Pierson, School of Theatre, PIE Program Graduate Assistant, & Dr. Lisa Liseno, Director of the Program for Instructional Excellence
When it comes to leading a lively discussion, it isn't just a matter of posing a question and hoping the conversation takes off from there. A good classroom discussion requires preparation. This workshop will focus on preparing for discussions that meet course objectives, asking strong questions, and facilitating the direction of the conversation.
*Free PIE & Coffee Included!
title-inside title-centered
2