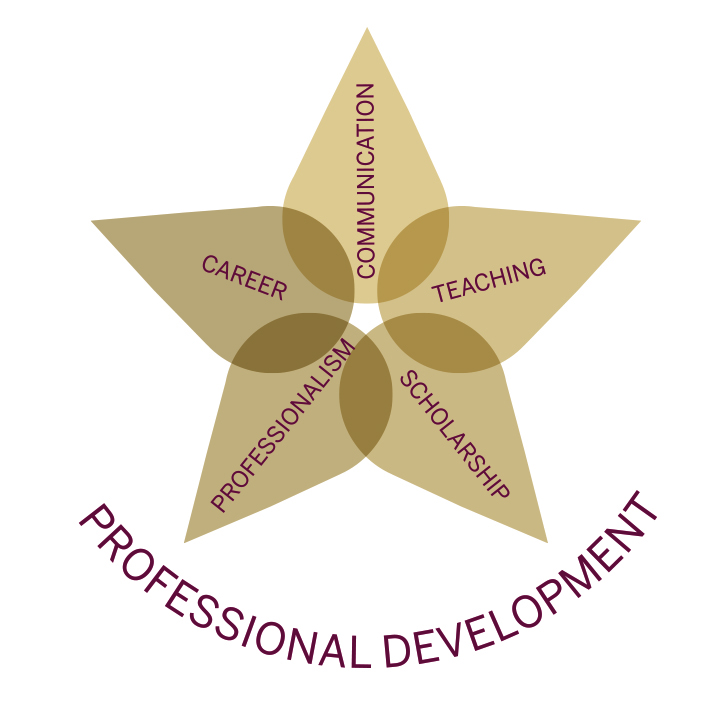 The Graduate School partners with the following units in offering professional development workshops during the academic year and summer terms as well.
---
The University Libraries offers many research-oriented workshops that may be used to meet requirements of the Preparing Future Faculty and Preparing Future Professionals Certificates. Workshops are intended to provide opportunities for graduate students and postdocs to develop the following five core competencies: Communication, Teaching, Scholarly Development (advanced knowledge and skills), Professionalism (leadership, ethics, transferable skills), and Career Development. Each workshop listed below has one or more competency labels. Workshops are also intended to be appropriate at one or more stages of graduate study or postdoctoral experience: Early stage, Middle stage, Late stage, or All stages. Students and postdoctoral scholars may attend workshops more than once and during any stage. The labels simply provide suggested attendance time-frames and core competencies. Some of our workshops are conducted every other year.
-For a matrix of recurring professional development opportunities grouped by core competency and labeled by stage of study, click here.
-For a catalog of professional development opportunities that recur on a regular basis, during the fall, spring, and/or summer semesters, every other semester or every other academic year, and may be appropriate for one or more of the five competencies described above, click here.
-For an Individual Development Plan (IDP) template that facilitates specific, attainable and measurable goal setting, click here.
---
University Libraries Office Hours
STEM Office hours, Thursdays from 10a-1p: https://calendar.fsu.edu/event/STEM_Office_Hours_Online
Data Office hours, Tuesdays noon-4p: https://calendar.fsu.edu/event/research_data_services_reference_hours_online
Coming soon... University Libraries' STEM and data workshops later this summer!
---
July Professional Development Workshops
---
Negotiating Job Offers (PFF/PFP)
Friday, July 10, 2020; 1:00 P.M. - 2:00 P.M
Provided Virtually Via Zoom
Presenter: Megan Crowe, Graduate Career Liaison
Description: Students will learn about job evaluation and salary negotiation skills, including ethical considerations and dealing with multiple job offers! NOTE: The zoom link will be provided after you register for the workshop.
Register Here: https://bit.ly/GradPD_Negotiating
title-inside title-centered
2