---
University Highlight
Florida State University, distinguished as a pre-eminent university in the state of Florida, is identified by the Carnegie Classification of Institutions of Higher Education as engaged in very high research activity, the highest status accorded to a doctoral-granting university. The wide-ranging scholarship of FSU faculty and graduate students is nationally and internationally recognized for its contributions to science, business, government, culture, and society. FSU faculty members are also recognized for their exceptional level of instruction.
---
Featured Graduate News Stories
---
Preparing Future Faculty Certificate
Click Here to Learn More!
The Preparing Future Faculty Program assists Florida State's doctoral students (and others headed toward academic careers) prepare for future faculty work. Through participation in coursework, workshops/seminars, and/or online training, and mentoring, PFF Fellows increase their awareness of expectations for faculty performance 
Preparing Future Professionals Certificate
Click Here to Learn More!
To prepare graduate students for professions outside of academia, the Graduate School offers a PFP graduate certificate that includes coursework, professional development workshops, an internship/practicum or interviews in the field, and resume´ and portfolio development.
---
Upcoming Workshops, Events & Deadlines 
---
---
FSU Psychology Student Receives Prestigious Ford Foundation Predoctoral Fellowship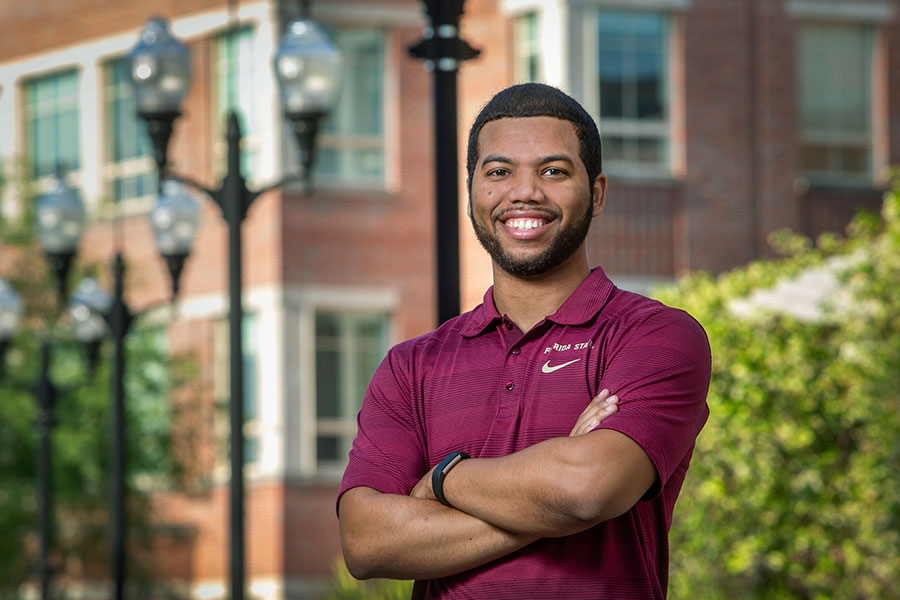 Keanan Joyner, a graduate student in the Florida State University Department of Psychology, is one of 70 students nationwide selected to receive a 2019 Ford Foundation Predoctoral Fellowship.
The highly competitive fellowships are awarded by the National Academies of Sciences, Engineering, and Medicine on behalf of the Ford Foundation and include a $24,000 stipend per year over three years.
Through its fellowship programs, the Ford Foundation seeks to increase the diversity of the nation's college and university faculties by increasing their ethnic and racial diversity. Awards are given to students who have demonstrated superior academic achievement, are committed to a career in teaching and research at the college or university level and who look to use diversity as a resource to enrich the education of all students.
Joyner is the first FSU student to receive the Ford Predoctoral Fellowship in 10 years.
"It's pretty special," Joyner said. "The Ford fellowship is an absolutely great program. I believe in their mission. I see the need to diversify academia however I can. Receiving external funding from such a prestigious program will definitely help me advance my career."
Joyner plans to become an academic clinical scientist. His research focuses on mechanisms of substance-related addictions, specifically examining reward sensitivity networks in the brain and how they relate to substance abuse.
---
Riley Named Dean of FSU Graduate School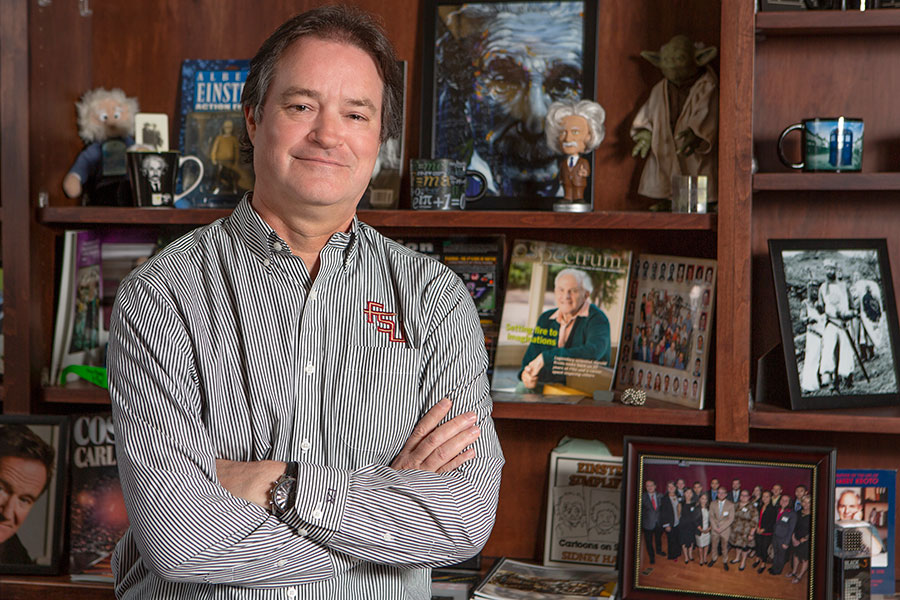 Florida State University Provost and Executive Vice President for Academic Affairs Sally McRorie has appointed Mark Riley dean of the Graduate School, effective May 7.
Riley is a longtime faculty member in the Department of Physics at Florida State. He has served as interim dean of the Graduate School since August 2017 when former dean, the late Nancy Marcus, stepped down from the role.
"I'm excited about the future," Riley said. "Since serving as interim dean I have learned more and more about the job and all that it encompasses. I have a spectacular team of people that Nancy put together. She did an incredible job in her 12 years as the dean and moved us forward on many, many fronts. Her record is spectacular. I just hope that I can keep that going."
Riley, a world-renowned nuclear physicist, joined the FSU faculty nearly 27 years ago. He is the Raymond K. Sheline Professor of Physics and served as associate chair and chair of the university's physics department.
In April 2014, Riley was named the 2014-2015 Robert O. Lawton Distinguished Professor. The recognition is the highest honor the university faculty bestows on one of its own.
"Mark Riley is one of the best recognized and most respected faculty members at FSU," McRorie said. "As a Lawton Professor, excellent teacher, renowned research scientist and former administrator in the Department of Physics, no one is better situated to know the benefits and critical importance of growing the size and quality of our graduate programs. Dean Riley has my full support, confidence and gratitude for assuming these important new duties."
As dean, Riley is responsible for the oversight of the education of approximately 8,000 graduate and professional students. He said his vision for the college is in concert with FSU's strategic plan and its goal to become a Top 25 public university.
---
FSU Graduate School Sees Major Increase in Applications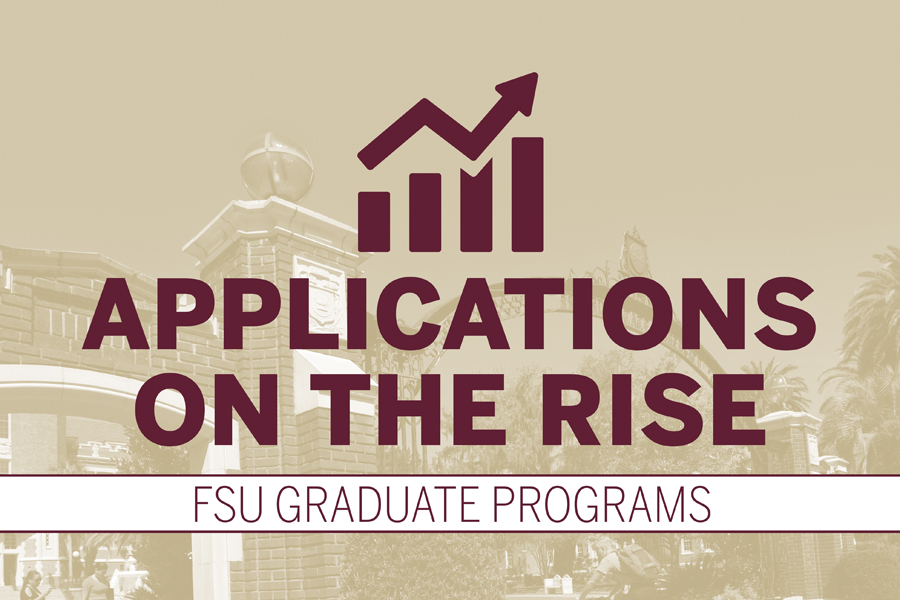 Florida State University has seen a significant increase in the number of applications for graduate school for the upcoming summer term.
The number of applications for admission to the FSU Graduate School has more than doubled since last summer.
There are currently 7,863 graduate students enrolled in FSU advanced degree programs, including the College of Medicine and the College of Law. Since the fall 2017 application cycle, FSU has received more than 10,000 applications for admission to its graduate programs.
"I believe there's excitement surrounding FSU," said Mark Riley, interim dean of the Graduate School. "People are hearing about it, and it is certainly a university on the move. They are hearing loud and clear how spectacular the education opportunities are at this university."
Riley also credits the use of a new application management and communication system for the increased interest in graduate studies at FSU. In August, the Graduate School, in conjunction with the Office of Admissions, designed, built and deployed a new web inquiry tool for prospective students.
Since its launch, 41 percent of prospective students who completed an initial web inquiry form started a formal application. Of those students who started formal applications, 61 percent actually completed a graduate application.
"This was a game-changer because of our ability to now strategically market to prospective applicants," said Brian Barton, associate dean for Business Operations at the Graduate School. "Now we are able to not only send marketing messages, but we can personalize those messages. It's all about creating the connection, so they can visualize seeing themselves here at FSU."
A new graduate enrollment team also is working behind the scenes to reach prospective graduate students. The positions were created by the Office of the Provost in alignment with the university's most recent strategic plan and at the direction of the Subcommittee on Graduate Recruitment.
"This is a group of superstars," Riley said. "A team of four has just come aboard this year, and they are doing incredible things. They are going out to see how we can improve the departments and colleges and work together to further enhance graduate education at FSU."
---
---
title-inside title-centered
2