---
University Highlight
Florida State University, distinguished as a pre-eminent university in the state of Florida, is identified by the Carnegie Classification of Institutions of Higher Education as engaged in very high research activity, the highest status accorded to a doctoral-granting university. The wide-ranging scholarship of FSU faculty and graduate students is nationally and internationally recognized for its contributions to science, business, government, culture, and society. FSU faculty members are also recognized for their exceptional level of instruction.
---
Featured Graduate News Stories
---
Preparing Future Faculty Certificate
Click Here to Learn More!
The Preparing Future Faculty Program assists Florida State's doctoral students (and others headed toward academic careers) prepare for future faculty work. Through participation in coursework, workshops/seminars, and/or online training, and mentoring, PFF Fellows increase their awareness of expectations for faculty performance 
Preparing Future Professionals Certificate
Click Here to Learn More!
To prepare graduate students for professions outside of academia, the Graduate School offers a PFP graduate certificate that includes coursework, professional development workshops, an internship/practicum or interviews in the field, and resume´ and portfolio development.
---
Upcoming Workshops, Events & Deadlines 
---
---
Six FSU Graduate Students, Recent Alumni Win Prestigious Fulbright Awards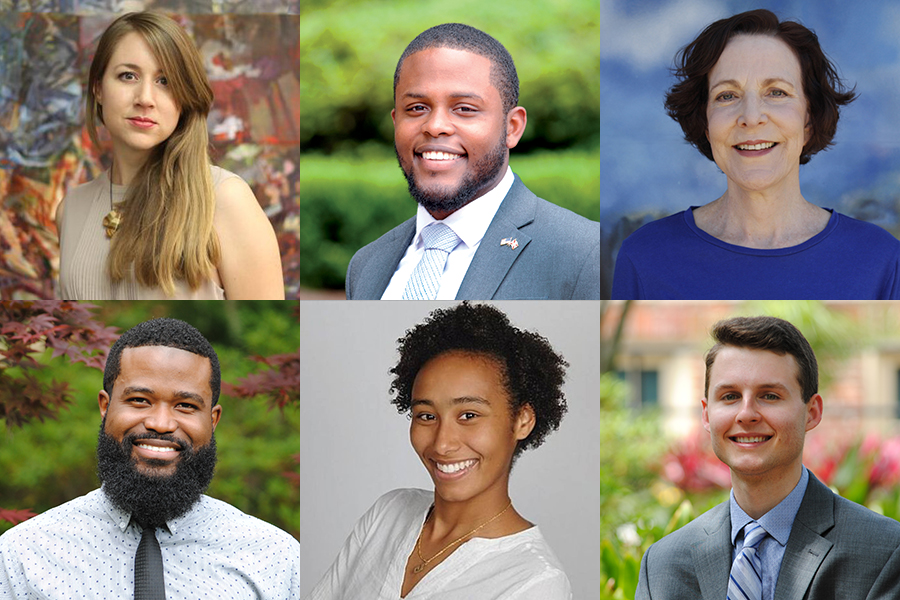 Six exceptional Florida State University graduate students and recent alumni will spend the 2018-2019 academic year teaching English or conducting research projects abroad as a part of the Fulbright U.S. Student Program.
The program, administered by the Department of State's Bureau of Educational and Cultural Affairs, offers grants for graduating college seniors, graduate students, young professionals and artists to study, research and/or teach English in participating countries around the world for one year.
"Our phenomenal success with Fulbright recipients demonstrates the world-class education and training our undergraduate and graduate students receive at Florida State University," said Craig Filar, associate dean of Undergraduate Studies and director of the Office of National Fellowships. They are prepared to engage in research, study and service at the highest levels, and it is wonderful to see six of our students recognized for this with a Fulbright student scholarship. They will represent FSU well as they depart on their journeys."
Five of FSU's recipients earned study/research grants, which allow awardees to design their own academic projects in collaboration with advisers at foreign universities or other institutes of higher learning from one of 140 participating countries around the world.
---
FSU Psychology Student Receives Prestigious Ford Foundation Predoctoral Fellowship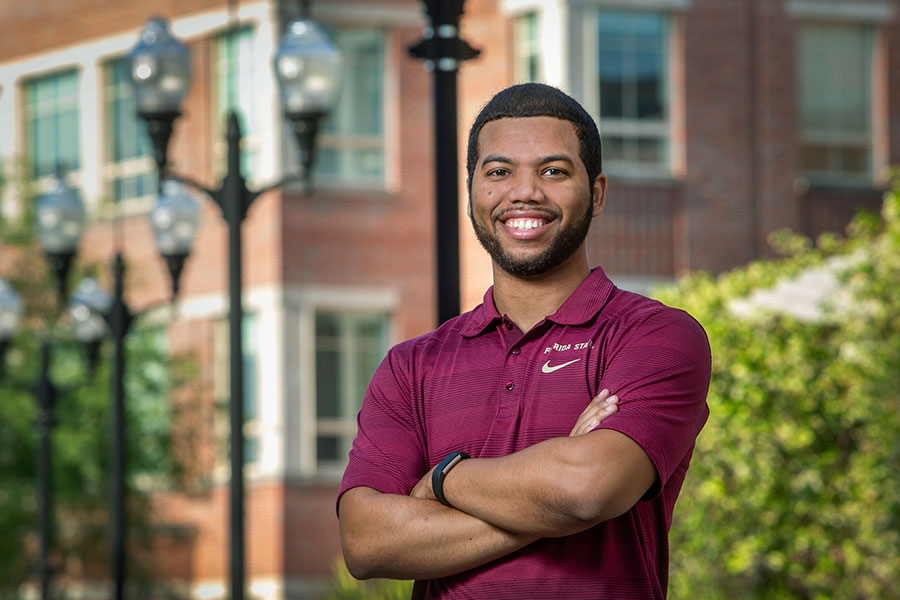 Keanan Joyner, a graduate student in the Florida State University Department of Psychology, is one of 70 students nationwide selected to receive a 2019 Ford Foundation Predoctoral Fellowship.
The highly competitive fellowships are awarded by the National Academies of Sciences, Engineering, and Medicine on behalf of the Ford Foundation and include a $24,000 stipend per year over three years.
Through its fellowship programs, the Ford Foundation seeks to increase the diversity of the nation's college and university faculties by increasing their ethnic and racial diversity. Awards are given to students who have demonstrated superior academic achievement, are committed to a career in teaching and research at the college or university level and who look to use diversity as a resource to enrich the education of all students.
Joyner is the first FSU student to receive the Ford Predoctoral Fellowship in 10 years.
"It's pretty special," Joyner said. "The Ford fellowship is an absolutely great program. I believe in their mission. I see the need to diversify academia however I can. Receiving external funding from such a prestigious program will definitely help me advance my career."
Joyner plans to become an academic clinical scientist. His research focuses on mechanisms of substance-related addictions, specifically examining reward sensitivity networks in the brain and how they relate to substance abuse.
---
---
title-inside title-centered
2