Assistantships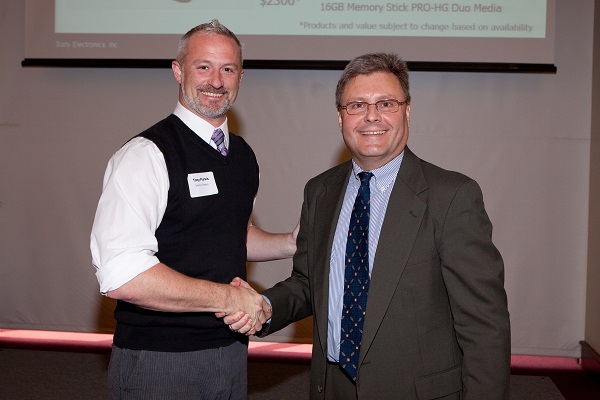 Council of Graduate Schools Resolution
All students receiving funding from the University (e.g. Fellowship or Assistantship) will be held to the stipulations put forward by the Council of Graduate Schools resolutions regarding accepting awards.
Teaching Assistantships
Almost all departments offer teaching assistantships to assist with the college or departmental teaching effort. Duties can range from serving as a grader to teaching a course. Such appointments depend on experience and training, and range in time commitment from ten to twenty hours per week. Stipends vary from discipline to discipline, but each discipline attempts to be competitive in its area. Assistants receive nine hours of tuition waivers each term from their respective department in addition to the stipend.
Contact the chair or director of graduate studies in your college or department for more information and application forms.
Research Assistantships
Departments that have been successful in gaining outside support through contracts and grants may employ graduate students as research assistants on research projects. Duties and stipends vary from program to program, but each program attempts to offer stipends which are competitive in its area. Research assistants also receive tuition waivers. These opportunities should be discussed with the chair or director of graduate studies in your department, and with grant holders.
Assistantships Outside Academic Areas
Other areas of the University, such as Student Affairs or Finance and Administration, sometimes have available assistantships for graduate students enrolled at the University. Duties and stipends vary, and waivers may be available. Check with your academic program for eligibility.
---
For Out-of-State and International Students
Residents of 15 southern and mid-Atlantic states, and many foreign countries may qualify for in-state tuition while pursuing a graduate degree at Florida State.
Academic Common Market
Through the Academic Common Market, residents of Alabama, Arkansas, Delaware, Florida (graduate programs only), Georgia, Kentucky, Louisiana, Maryland, Mississippi, Oklahoma, South Carolina, Tennessee, Texas (graduate programs only), Virginia and West Virginia may qualify for in-state tuition rates at Florida State University. The ACM allows a student to enroll in a graduate program at a university in another state without having to pay out-of-state tuition if that program of study is not offered by the public institutions in the student's home state. Eligibility varies by program of study and state of residence.
For additional information, please contact the Academic Common Market Coordinator for your home state of residency.  Contact information may be found by visiting the Southern Regional Education Board website. 
Florida's Linkage Institutes
Through Florida's Linkage Institutes, citizens of numerous countries including: Albania, Antigua and Barbuda, Armenia, Azerbaijan, Bahamas, Barbados, Belarus, Belize, Benin, Belarus, Bosnia-Herzegovina, Brazil, Bulgaria, Burkina Faso, Canada, Cape Verde, China, Costa Rica, Cote D'Ivoire, Croatia, Czech Republic, Dominica, Dominican Republic, Estonia, France, Gambia, Georgia, Grenada, Guinea, Guinea-Bissau, Guyana, Haiti, Hungary, Israel, Jamaica, Japan, Kazakhstan, Kyrgystan, Latvia, Liberia, Lithuania, Macedonia, Maliu, Mauritania, Mexico, Moldova, Montenegro, Niger, Nigeria, Poland, Romania, Russia, St. Kitts and Nevis, St. Lucia, St. Vincent and the Grenadines, Senegal, Serbia, Sierra Leone, Slovak Republic, Slovenia, Tajikistan, Togo, Trinidad and Tobago, Turkmenistan, Ukraine, and Uzbekistan may be eligible to receive waivers of the out-of-state portion of tuition at Florida State University. For further information consult your academic program, or the appropriate Linkage Institute. Click here for learn more about the Florida Linkage Institutes.
Latin American/Caribbean (LAC) Scholarship Program
Graduate students who are citizens from Latin America and Caribbean (including Puerto Rico and the U.S. Virgin Islands) who have been awarded a non-duty scholarship from the federal government or the State government of a minimum of $500 per academic year (fall and spring semesters) may be eligible to be designated as Latin American and Caribbean Scholarship recipients. Click here for more information regarding the LAC Scholarship Program.
---
Establish In-State Residency
You must be a U.S. citizen, permanent resident alien, or a legal alien granted indefinite stay by the U.S. Immigration and Naturalization Service to be eligible to become a Florida resident.
Please contact the Residency Office in the University Registrar's Office for more information at (850) 644-1050.
---
OAS Scholarships
Graduate scholarships offered by the Organization of American States for study towards a Master's or Doctorate degree may be awarded to students who are citizens of Latin American and Caribbean member states of OAS for study at FSU. Florida State University is a member of the OAS Consortium of Universities. OAS Academic Scholarships may also be used by U.S. citizen students for graduate research in an OAS member state, if required by a specific academic program.
Scholarships are awarded for an initial period of one academic year and may be renewed subsequently for up to one additional year if funds remain available and if the renewal is necessary to complete the program of study or research for which the scholarship was initially awarded. The OAS does not offer scholarships for studies in the medical sciences. No- interest loans are also available through the Rowe Fund.