Luciana Polischuk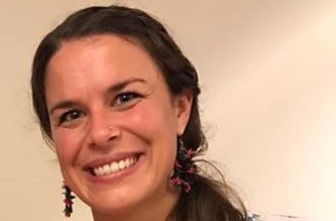 HOMETOWN: Neuquen, Argentina
Master in Public Administration
Government of the City of Buenos Aires Scholarship
BA in Political Science from the National University of Buenos Aires (Argentina) and Master in Analysis, Law, and Electoral Management from the University of San Martin (Argentina).
Being part of the Fellows Society has broadened my experience in FSU because of its focus on the interdisciplinary exchange among students and scholars. I enjoy and learn from the presentations of other students and they help me review my own work. Furthermore, the Fellow Society has enhanced my knowledge of other scholarships and their purposes.
Thanks to all the people that make the Fellows Society possible, and especially to Lisa, whose energy and efforts are remarkable and appreciated!
title-inside title-centered
2