Sarah Mathiesen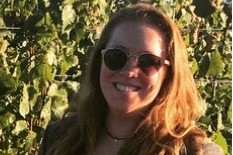 HOMETOWN: Alexandria, Virginia
PhD in Art History
Legacy Fellowship
MA and BA, both in Art History, from Tulane University in New Orleans, Louisiana.
Research interests: Byzantine art history, issues of identity
I was recently awarded the Paula Gerson Research Grant, which supports students working in the area of Medieval Art History.
The Fellows Society has given me opportunities to meet and interact with my peers at FSU, which has allowed me to expand my interests beyond Art History. The Fellows Society has also given me the resources with which to improve my teaching abilities, including how to make the classroom a more engaging, curious, and inclusive space.
title-inside title-centered
2