Competition Details and Deadlines
Master's students who have earned 18 hours of graduate coursework toward the degree may compete in the Master's in 4 Competition during which they have four minutes, and four slides, to explain their research to a diverse audience. 
The M4 Preliminary Rounds are conducted each January while the M4 finals are held in February. Awards are $1,000 for the first place winner, $750 for the second place winner, $500 for the third place winner, $500 for the fourth place winner, and $500 for the People's Choice winner (selected by the audience).
---
Competition Rules
A master's student with at least 18 hours of graduate coursework earned toward the degree.
Four minute time limit.
A maximum of four slides that have no animation, embedded video, audio, or movement of any kind.
A solo, non-technical oral description of the student's research or creative endeavors.
No props, notes or costumes will be allowed.
A clicker will be provided.
Judging
A maximum of 30 points may be earned. 
The effectiveness of the following will be rated by the judges:

Opening captured the audience's attention.
Strength of the introduction.
Organized, evidence-based body.
Appropriate for a diverse audience.
Presenter demonstrated a strong personal interest.
Conclusion summarized the main points and referred to the opening.
Delivery was well-prepared and confident.
Presenter maintained good eye contact.
Slides enhanced the presentation.
The presentation was memorable. 
---
Spring 2019 Master's in Four (MI4) Competition Winners
1st Place- Jason Cassel, Music, Piano Technology
2nd Place- James Hernandez, Education, Educational Psychology and Learning Systems
2nd Place- Steven Pope, Arts and Sciences, History
3rd Place- Stacy Hanson, Arts and Sciences, Modern Languages and Linguistics
People's Choice: Karl Wissemann, Arts and Sciences, Psychology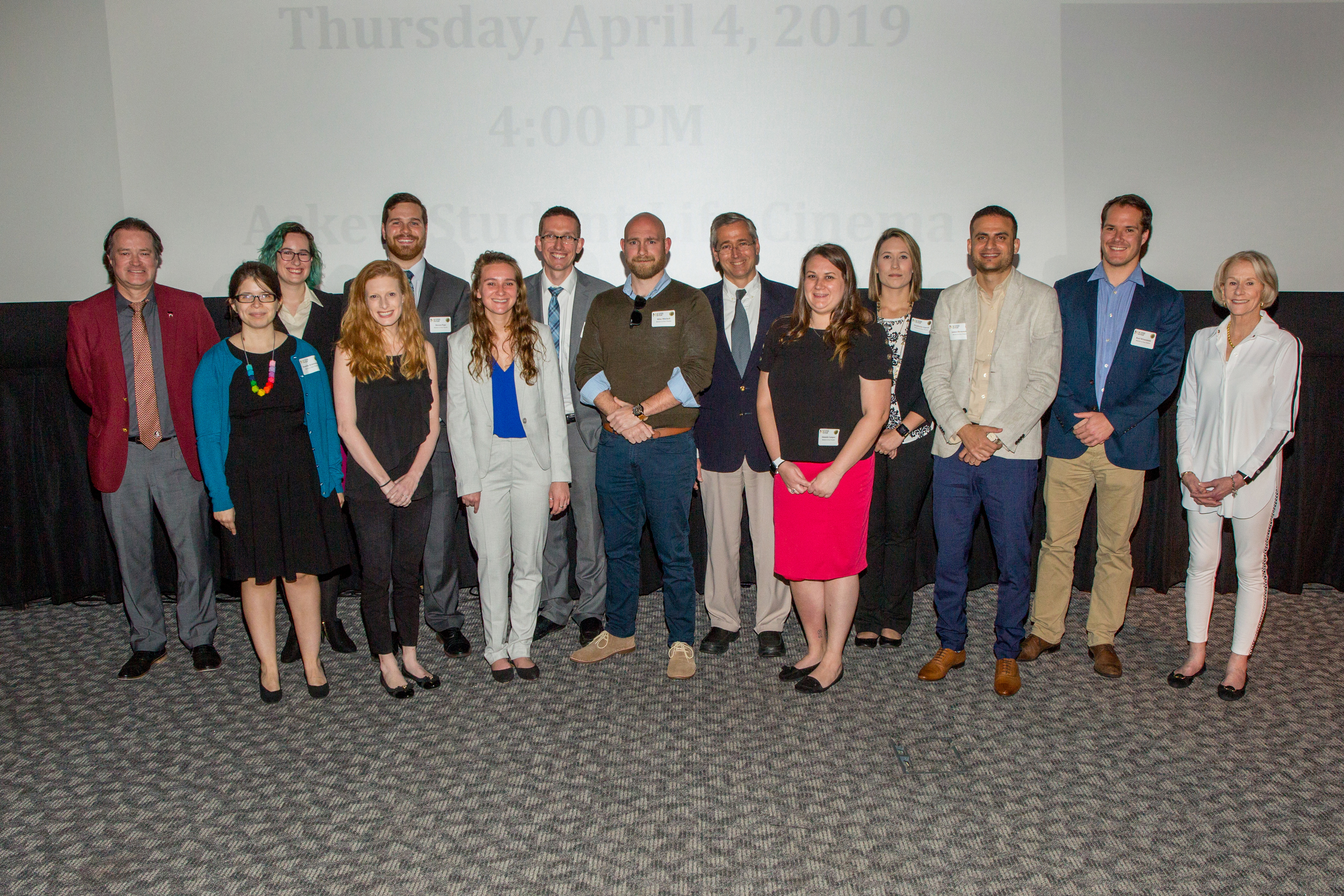 Videos
Click on the link below to watch and/or download the Master's in Four competition videos.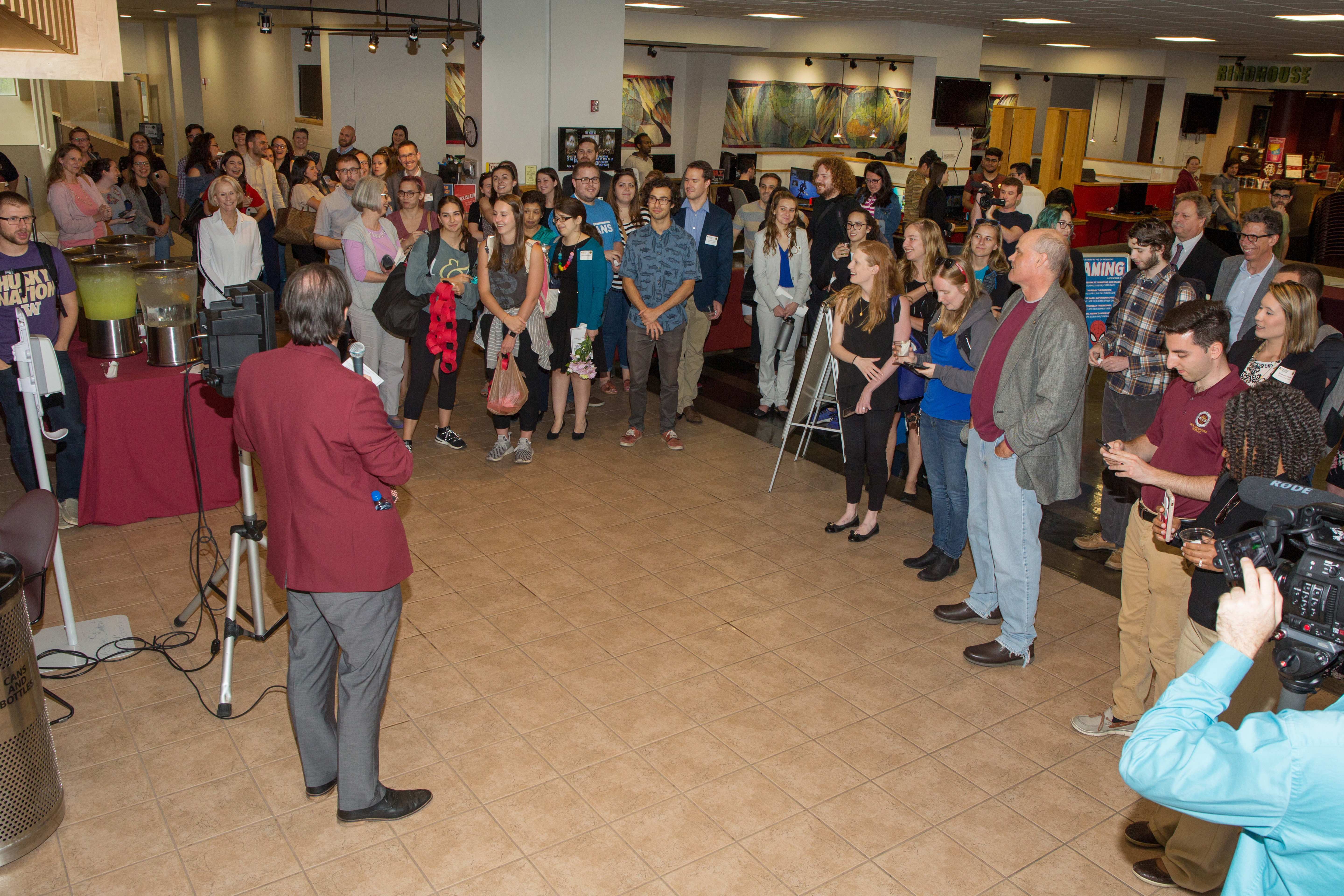 Photo Gallery
Click on the link below to view photos from the Spring 2019 Master's in Four Competition. 
title-inside title-centered
2