We are now accepting Graduate applications for Spring, Summer, and Fall 2024.*
*Please contact your department for application open terms and deadlines.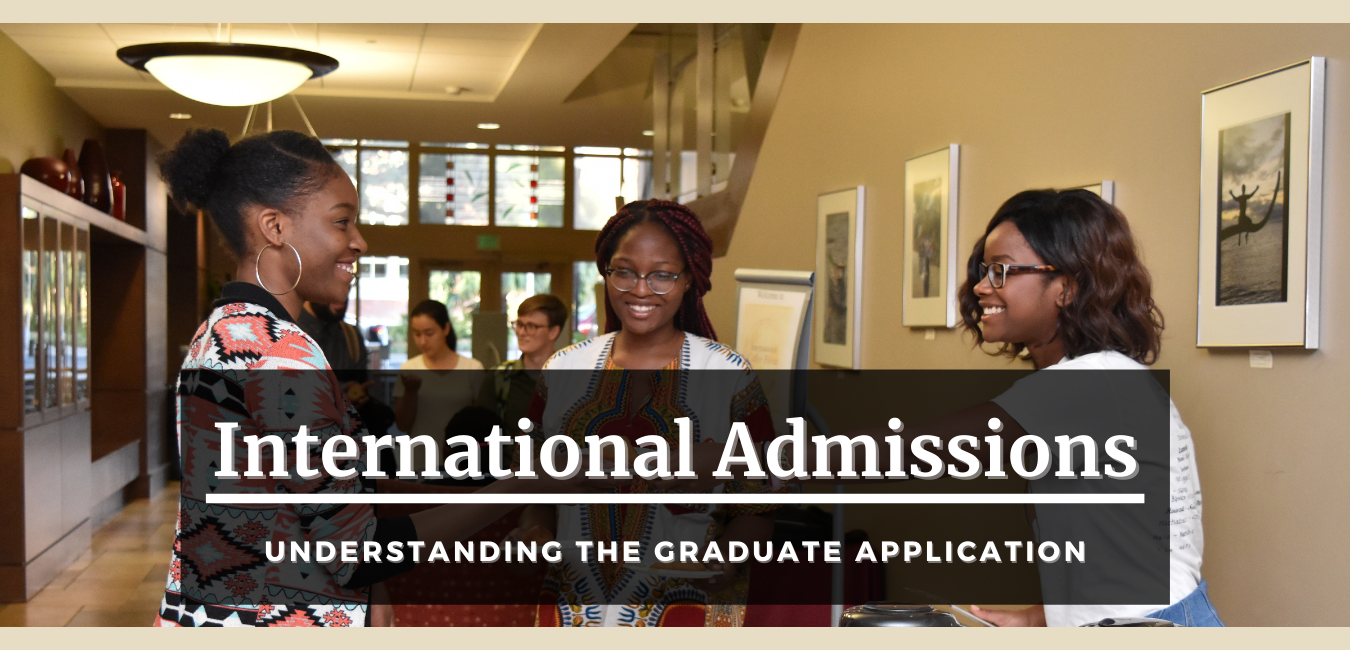 Our community welcomes you
Each year, the university enrolls approximately 1,700 international students. We are proud to offer extensive support and services to our international population. International applicants should plan to apply early so they have ample time to obtain their immigration documents and make living arrangements in the U.S. Any F-1/J-1 students planning to obtain their I-20/DS-2019 should contact the Center for Global Engagement at CGE-NewStudents@fsu.edu. Please check with your department regarding deadlines. 
International Admissions Requirements
In addition to meeting graduate university admissions requirements, international applicants must also meet the following University requirements to be considered for admission. 
Official English Language Proficiency results are required of all international applicants whose native language is not English. The following are the minimum scores required for admission to the University, although some departments require higher scores at the graduate level: 
Although official scores are required, most departments will begin to review your application with self-reported scores, while they are waiting for the official scores to arrive. You can self-report your scores on your Online Status Page, after you submit your application. 
The English Language Proficiency requirement can be waived, at the University-level, for applicants who have earned a minimum of a BA or higher in the US or in an English-Speaking Country. Please note, your department may still require proof of English-Language proficiency. *A variety of countries are exempt from the English language proficiency requirement.
All transcripts/academic records that are not in English must be accompanied by certified English translations. 
To be considered "certified," documents should be true copies that are signed and dated by an educational official familiar with academic records. Any translated record should be literal and not an interpretive translation. Documents signed by a notary or other public official with no educational affiliation will not be accepted. 
If the transcript/academic record does not indicate the degree earned and date the degree was awarded, separate proof of degree is required. 
Please read more about our general transcript requirements on our Graduate Admissions page. 
International transfer credit is awarded for coursework completed at an accredited (recognized) institution of higher learning. No credit is awarded for technical, vocational, or below-college-level coursework, or courses completed with grades below "D-." An official course-by-course evaluation is required for all academic records from non-U.S. institutions. We recommend the evaluation be done by a member of the National Association of Credential Evaluation Services.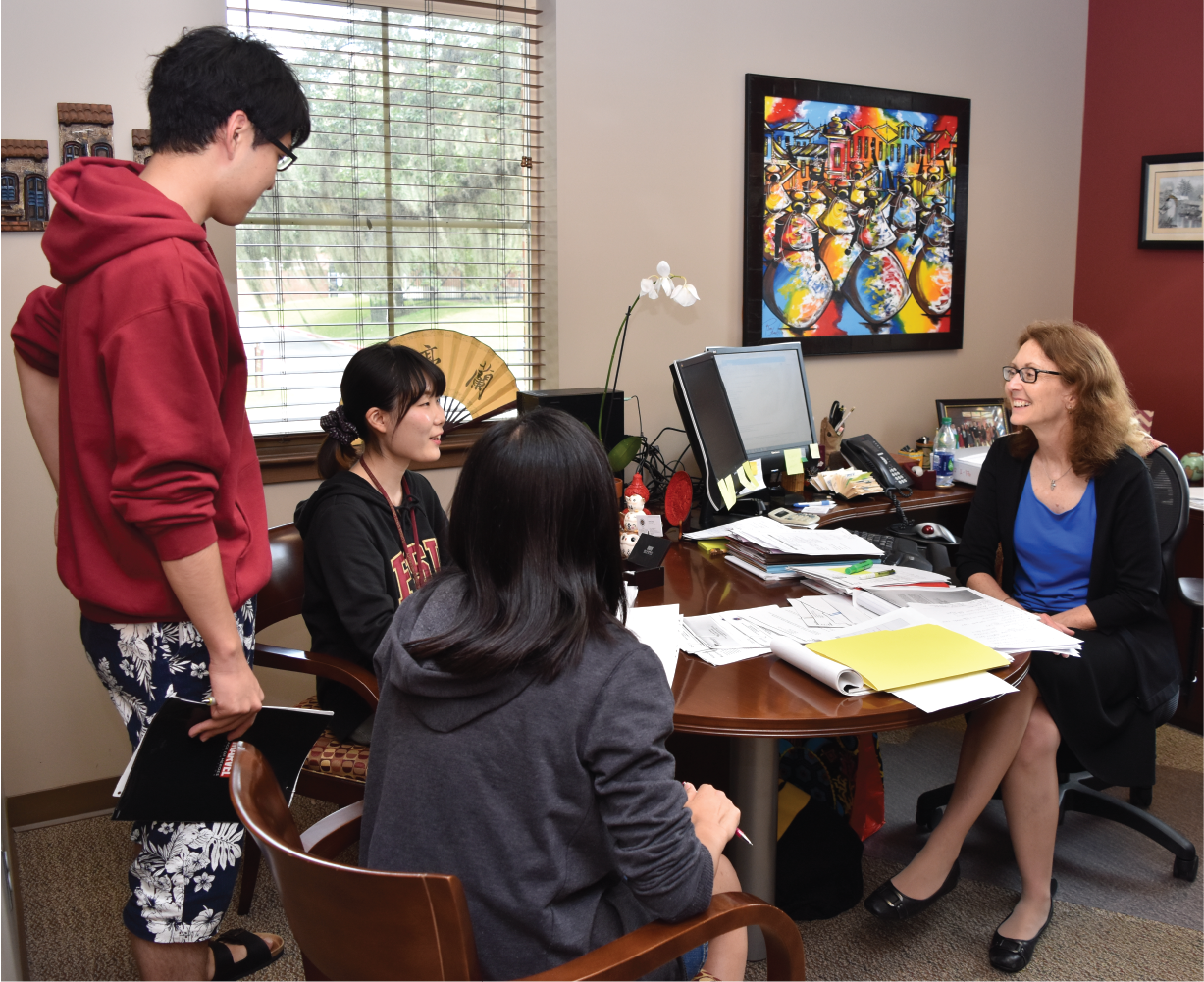 The Center for Global Engagement (CGE) and its staff are here to serve international students and their families. They may advise you about:
F and J visa requirements
Cultural adjustment
Employment matters
Housing assistance
Assistance with personal concerns
Maintaining your visa status
Many academic programs only accept applications for a specific admit term. Contact your academic department to determine which admit term to apply. It is recommended that you submit your application as soon as the admit term opens. CGE also assists students throughout the New International Student Checklist and Process. You may learn more about what CGE has to offer by emailing CGE-NewStudents@fsu.edu.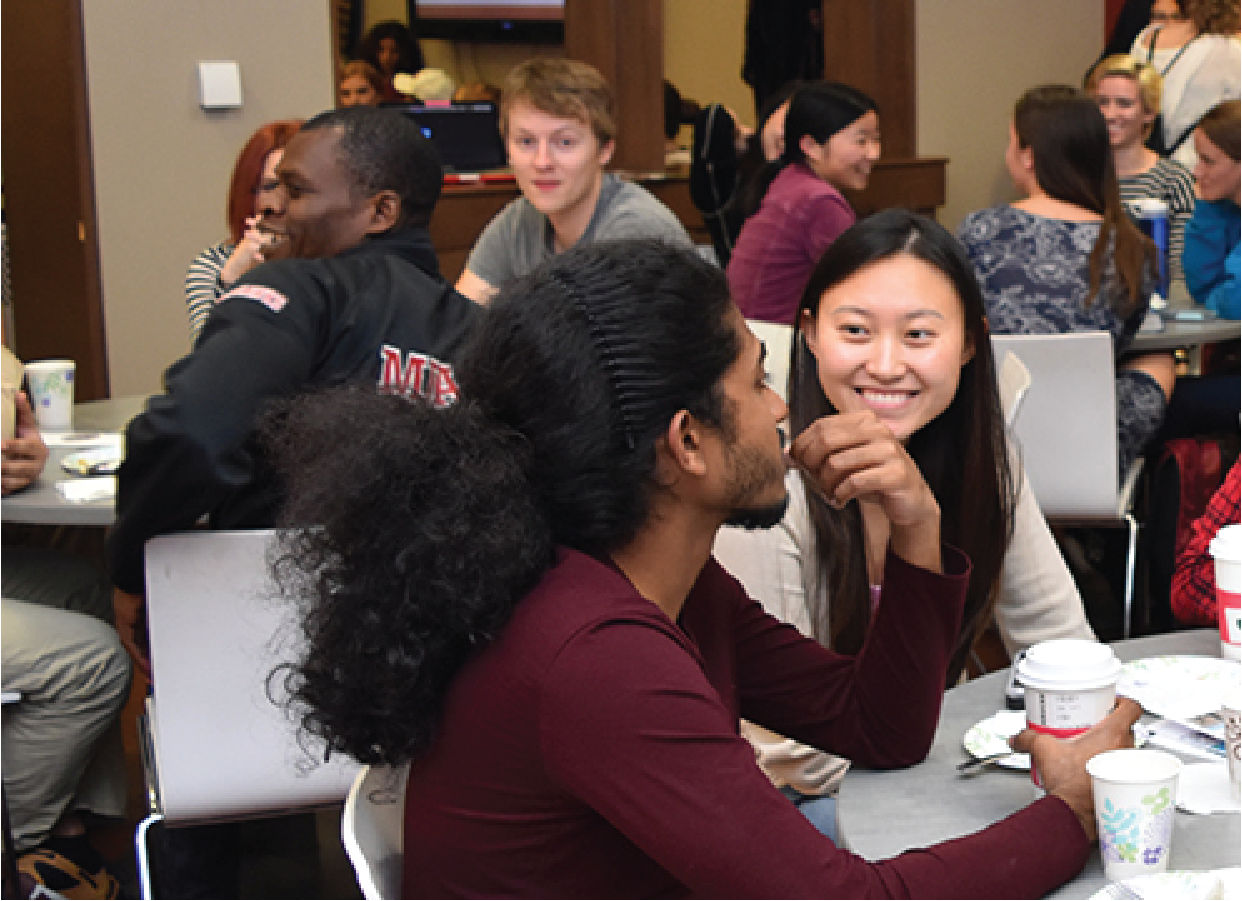 Need to improve your English skills? FSU's Center for Intensive English Studies can help! At CIES, you will be given personalized instruction by highly qualified teachers in a safe, friendly environment.
Please note that admission to and completion of the CIES program does not necessarily guarantee admission to the University as a degree-seeking student.
CIES also offers:
Learn more about how the Center for Intensive English Studies can help you.  
Finances
Florida State University is required by U.S. federal regulations to verify the financial resources of each applicant prior to issuing the Form I-20. If granted admission to the University, an email with instructions on how to complete the I-20 will be sent from the Center for Global Engagement (CGE). You will provide information verifying your financial support (bank statements, award letters, scholarships, etc.) through the I-20 application. FSU requires proof of financial support for the first year of study and demonstrated availability of funds for the length of your academic program