Apply Now and Waive the GRE Requirement!
Florida State University is waiving the GRE requirement for most Master's and Specialists programs. This excludes the College of Business. Apply Now>
How to get Started
join our graduate Legacy
Choosing the right path for your graduate studies can be a tough choice. That's why we are here to help! The Graduate School Enrollment Team can assist you with information about programs, deadlines, the application process, funding opportunities, and more. Contact us today!
"Graduate study is an amazingly exciting period of exploration in a specialty you are passionate about."

-Dr. Mark Riley, Dean of the graduate school

"You are a star when you enter graduate school but at FSU we can help you shine brighter!"

-Dr. Mark Riley, Dean of the graduate school
Inspire. Engage. Connect. 
Explore ways to get connected with us on social media to receive the latest information including reminders, important updates, live streams, events, and helpful tips from the Graduate School.
Tweets by FSUGradSchool
FSU is the Right Choice
Take some time and view personalized videos to learn why FSU has remained a top choice for accomplished graduate students, postdocs, alumni, and faculty members around the world.
Considered #19 among public universities along with more than 20 graduate programs ranked in the top 25, FSU's rankings can ensure you of the quality of education you will receive.
Programs that Lead to Professional Licensure
Wondering if an FSU program meets licensing requirements in the state where you intend to practice? Whether your academic path leads to a career in social work, speech pathology, law, teaching, or another field, you may need a license to practice. Before starting an academic program at FSU, make sure it meets licensing criteria in your state. 
Ready for the Next Step?
Learn more about how to achieve your goals and the process of applying to a graduate program at Florida State University below.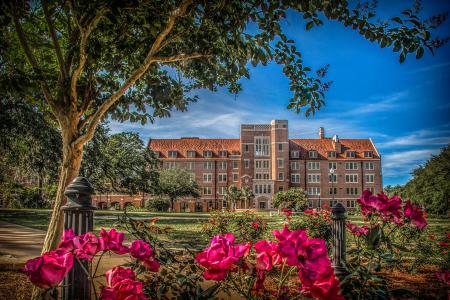 Graduate Student Resources
  
---