​
The Three Minute Thesis (3MT™) is a research communication competition developed by The University of Queensland, Australia. The exercise develops academic, presentation, and research communication skills and supports the development of students' capacities to effectively explain their research in language appropriate to an intelligent but non-specialist audience.
Doctoral students have three minutes to present a compelling oration on their dissertation topic and its significance. 3MT™ is not an exercise in trivializing or 'dumbing-down' research but forces students to consolidate their ideas and crystalize their research discoveries.
All 3MT™Finalists will receive a certificate and a $100 award and are eligible for one of the three awards: 1st Place ($1,000), 2nd Place ($750), and the People's Choice ($500) selected by the audience.
Important Dates & Deadlines
Registration 
Registration for the 2019 Three Minute Thesis is now closed.
Preliminary Rounds
Preliminary Rounds were held the week of Oct. 21 - Oct. 25, 2019 in room 3009 of the Honors, Scholars and Fellows House.
Finalist Competition
The Finalist Competition was held on Tuesday, November 19, 2019  in the College of Medicine Auditorium at 2:00 PM. 
3MT™ Eligibility
Currently enrolled doctoral students at Florida State University will be eligible to participate in the 3MT™. Graduates and master's students are not eligible.
Preparing for the 3MT™ Competition
Prior to the 3-Minutes Thesis (3MT™), the Graduate School hosted a workshop for graduate students intending to enter the competition. 
3MT™ Prizes
* Each finalist receives a certificate and a $100 award. 
Winner: $1,000
Runner-up: $750
People's Choice (selected by audience): $500
3MT™ Rules
 A single static PowerPoint slide is permitted (no slide transitions, animations or 'movement' of any description).
No additional electronic media (e.g. sound and video files) are permitted.
No additional props (e.g. costumes, musical instruments, laboratory equipment) are permitted.
Presentations are limited to 3 minutes maximum, and competitors exceeding 3 minutes are disqualified.
The decision of the judging panel is final.
Judging Criteria
Comprehension and Content: Did the presentation help the audience understand the research and was the thesis topic and its significance communicated in language appropriate for an intelligent but non-specialist audience? 
Engagement and Communication: Did the oration make the audience want to know more? 
Other U.S. schools with 3MT™ competitions
Fall 2018 3MT™ Winner
Florida State University doctoral student Eve Humphrey left judges and attendees with a smile as she closed her Three Minute Thesis speech at the annual competition, Tuesday, Nov. 27.
"When under pressure, just keep swimming and getting it on," she said.
Humphrey, a biological science student, took home the $1,000 prize and will represent Florida State at a regional competition in Knoxville in February.
Humphrey's prize-winning presentation, "Under Pressure: Stress and Coloration as Mediators of Behavioral and Physiological Variation," highlighted how differences within and between populations of Least Killifish and Eastern Mosquitofish influence their behavior, reproduction and stress responses with predators.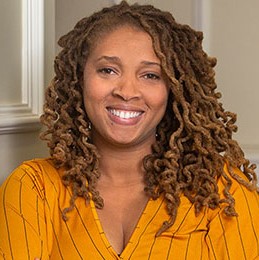 Fall 2017 3MT™ Winners
An education doctoral student took home the first-place prize for the Three Minute Thesis (3MT™) competition at Florida State University, Wednesday, Nov. 29.
Shannon Gooden, a doctoral student in FSU's School of Teacher Education, won the $1,000 prize and the opportunity to represent Florida State at a regional competition in February.
"It's so humbling," Gooden said. "There were so many amazing talks and pieces of research. This is the first time the College of Education or the School of Teacher Education has had a winner to my knowledge, so it's not only humbling to be representing them, but to represent the university as well. I can't take that for granted."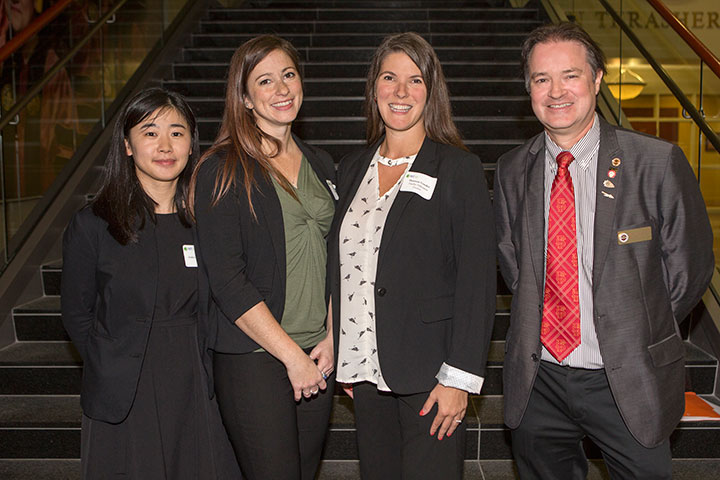 Fall 2016 3MT™ Winners
Florida State doctoral student Madhuparna Roy is the winner of the university's 2016 Three Minute Thesis (3MT™) competition. Roy confidently walked on stage and without a hint of nervousness, explained to the crowd in the allotted three minutes how her research would make planes safer in stormy weather. She aced it. Roy's clear, succinct "elevator speech" won the competition in the Durell Peaden Auditorium in the College of Medicine Research Building on Nov. 29. READ MORE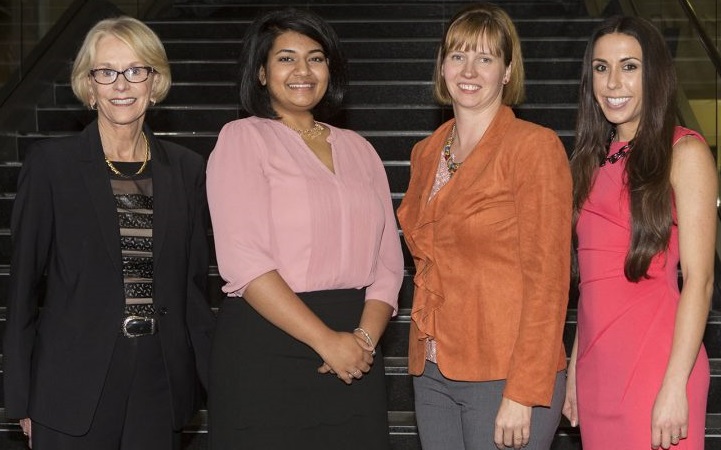 Fall 2015 3MT™ Winners
Aniket Ingrole, who is earning his doctorate from the Department of Industrial and Manufacturing Engineering at the Florida A&M University-FSU College of Engineering, won first place in the 3MT™ competition that challenges doctoral students to present their voluminous dissertations in three minutes. Ingrole — "You don't want to get nervous when you get in front of a crowd this big," he said. "It took some time because English is not my mother tongue." READ MORE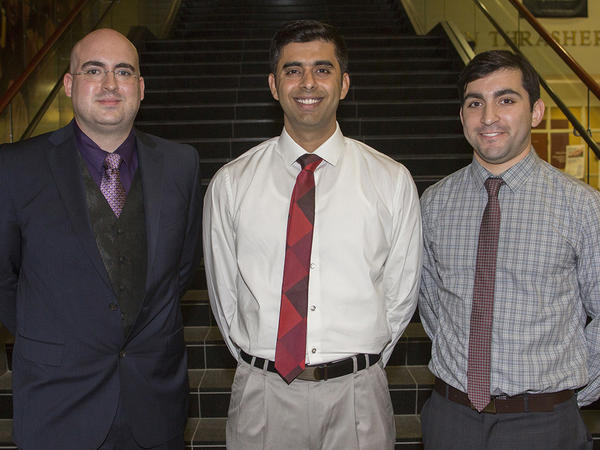 Fall 2014 3MT™ Winner
Kimberly Smith, a doctoral candidate in the neuroscience program, won the first place $500 prize for her thesis presentation on "A Behavioral and Molecular Examination of 'Umami' Taste." Smith's thesis examines taste receptors in both mice and humans and whether it's possible to harness the "umami" taste in things like children's medicine, for example."My research, I think everyone can relate to because everyone loves food," Smith said. Michael Mitchell (Computer Science) won second place and J. Hendry Miller (History) won People's Choice. READ MORE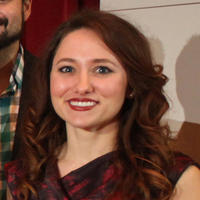 title-inside title-centered
2