Important Updates:
Additional Links:
 
    

Summer 2020 CLasses will be Online

All courses for Summer 2020 will be conducted online in adherence to the Centers for Disease Control and Prevention's social distancing protocols and guidance from the State University System of Florida.

          
 

Important COVID-19 Updates

For the most up-to-date information about COVID-19, please visit https://news.fsu.edu/tag/coronavirus/.
Just getting started?
Visit our Prospect Students webpage above for additional information about available graduate degree programs, how to start an application, requesting information, and more!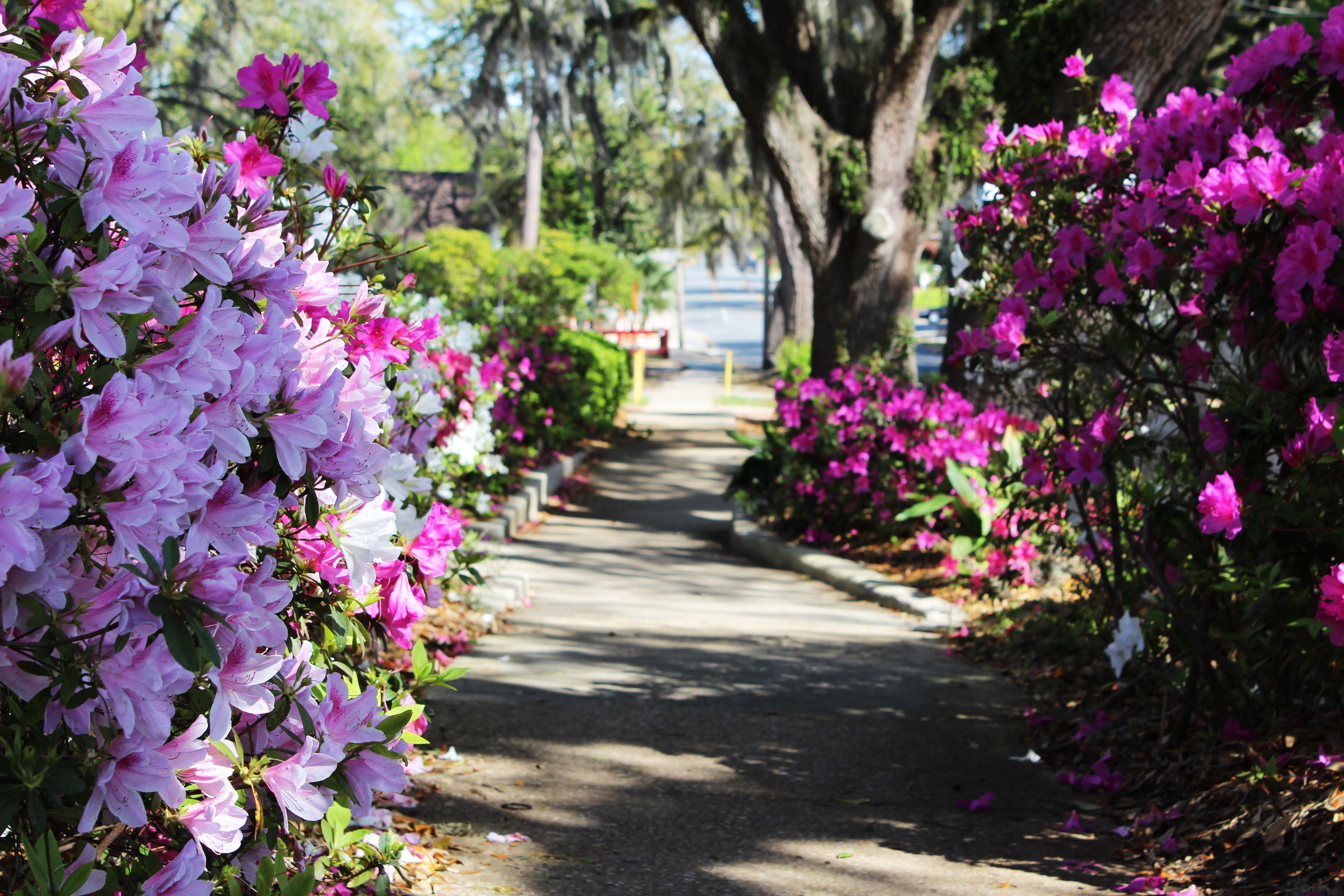 Questions & Answers:
Can I waive the GRE/GMAT requirement?
Many graduate programs offer GRE/GMAT waiver opportunities to those that meet the requirements. For a full list of programs  that offer the GRE/GMAT waiver and requirements, click here. 
How can I prepare for the GRE?
Can I get a waiver for the GRE fee?
ETS offers a Fee Reduction Program for individuals who can demonstrate financial need, for those who are unemployed and receiving unemployment compensation, and for national programs that work with underrepresented groups. A GRE Fee Reduction Voucher may be used for one GRE® General Test and/or one GRE® Subject Test. Voucher users pay 50 percent of the regular test fee. Please read more about whether or not you qualify for the Fee Reduction Program here.
What if I am unable to take the GRE or GMAT due to center closings?
GRE and GMAT both offer online, at home testing options for those who meet the requirements.  For more information about the GRE At-Home test, and to register for it, please visit the ETS website. More information about the GMAT Online Exam can be found here.
Does FSU accept the online GRE and/or GMAT?
What if I am unable to take the GRE or GMAT at home/ online?
Please contact your department to discuss your options.
Will admissions deadlines be extended?
Each department sets their own application deadline. Please reach out to the department directly to ask about their deadline and if they can work with applicants past their deadline.
What if I am unable to get my transcripts?
University policy allows for application review based on unofficial transcripts. In most cases, you will not need to submit official transcripts until your first semester at FSU. Please contact your department to see if they have additional transcript requirements.
Will COVID-19 have an impact on graduate application decisions?
Our departmental admissions committees are working hard to review completed applications and promptly make decisions. Updates to your application will be reflected on your Online Status Check. Your department will be able to provide you with an estimate as to when you can expect to receive a decision.
What about my immunizations and health insurance requirements?
FSU is aware of the challenges students may be experiencing obtaining immunizations in light of the current novel coronavirus pandemic. University Health Services will provide temporary deferments to allow for class registration. Deferments are approved on a case-by-case basis. If you are unable to meet your immunization requirement, please contact the UHS health compliance staff. The University requires that students have health insurance, but if you have specific concerns or questions, please contact the UHS health compliance staff. 
Will the health insurance subsidy be offered for new students that start in the summer?
Yes, for students that buy the "Summer only" policy from University Health Services, and meet all other subsidy eligibility requirements.  For more information click here.
International Requirements
Are international students required to submit English Language Proficiency scores?
Yes, Official English Language Proficiency results are required of all international applicants whose native language is not English. If you are unable to provide scores, please reach out to your department to discuss your options.
What do I do if I can't take TOEFL in time due to center's closing?
ETS is currently offering an at home TOEFL option. For more information or to register, please visit the ETS Website.
If I am admitted to FSU and a travel ban prevents me from enrolling for fall 2020, will I be able to change my enrollment term to spring 2021?
FSU policy does not allow for application deferment. However, in some cases, students who are unable to attend campus may be able to start classes online until they are able to attend campus.  If online or remote formats are not available, we will work with students to reapply for a future term. If you will not be able to join us this fall, please contact your department so they can help facilitate this process and determine which option is best for you. 
How will this impact my visa?
Center for Global Engagement advisors are available to provide all immigration services for international students' questions regarding visas.  You can contact an advisor via email or schedule a phone or Zoom appointment.  Advisors cannot answer questions regarding the length of time it will take to receive a visa or whether you will receive a visa in time to arrive for fall semester. Contact your department for specific questions regarding late arrivals or reapplying for a future term, funding, or your academic program.  
As an international student, where should I go to ask questions or learn more?
International students should contact the Center for Global Engagement to discuss regulations related to visas and online/remote learning. This Center will also provide you with ongoing support and a range of cultural activities for all FSU students.
Do students need to renew passports that have expired during a prolonged stay in the U.S. because of the COVID-19 pandemic?
ICE recommends students contact their country's embassy or consulate to identify options for passport extension or renewal. If students decide to depart the United States, they will not be eligible to apply for admission until they renew their passport.
What can international students expect for Fall 2020 enrollment and funding?
The University has formed an International Student Task Force to provide guidance to academic departments regarding academic advising and enrollment for new and continuing international students. This task force has just released guidance to academic departments outlining how to best advise students with questions and specific circumstances.  Departments are actively working with this information to determine how to best advise students. Please keep in mind, this situation is rapidly evolving, and we will provide updated information and guidance as it becomes available.
What technology do I need for online classes?
 You will need a computer with speakers and internet access at a minimum. A web camera, either as part of the computer or as an add-on, may be required for some courses. Access to Canvas, Office 365, and many other programs is available either free or at significantly reduced costs for FSU students. You can learn more about the technical requirements and the essential online tools and applications you need in the Student Guide to Learning Online.
I am not sure that I have everything I need to take online courses. Is there someone I can contact about my situation?
If you have a question about your hardware or software, please contact The ITS Service Desk which can provide assistance or referrals to additional support services.
What resources are available if I do not have access to a computer or internet?
Students experiencing financial hardship related to acquiring the appropriate technology including computers and/or internet availability, should contact Case Management Services at casemanagement@fsu.edu.
What is the difference between remote and online classes?
Classes will be offered "online" (a course specially designed for online learning) or "remote" (traditional lecture or discussion-based classes offered through online platforms). You can search for "remote" offerings in MyFSU's Class Search using the "Physical Location" field.
Classes will be either synchronous (taught live) or asynchronous (online with no scheduled meeting time). Here's how to tell the difference in the MyFSU's Class Search:
Classes with specific days/time listed: These are synchronous classes. The class will meet virtually at those times via Zoom or other technologies. The registration system will not allow you to enroll in remote, synchronous classes with overlapping times.
Classes with days/time listed as TBA: These are asynchronous classes. The class will not meet virtually at a specific time and will use alternative teaching methods such as recorded videos allowing coursework to be completed at your convenience.
How can I get help with my classes?
FSU has a multitude of resources to help you succeed in your classes, whether online or face-to-face. You will learn about these during Orientation. In the meantime, please visit the websites of FSU Libraries, Reading Writing Center, and the Johnston Digital Studio to find schedules for academic support services available.
How do I get my textbooks or other required class materials?
All books and other class materials may be purchased through the FSU bookstore  and shipped to your house. 
I have special learning needs. Is there someone I can contact about my situation
Students can apply for learning accommodation services through the Office of Accessibility Services (OAS). You may apply for services at any time during the semester, but the OAS will require at least seven (7) days to process your application and schedule the intake meeting. The application is available online.
Connect with the FSU Community
Where do I go to learn about virtual events and activities that are happening?
There are many ways to engage with the FSU community digitally, from online fitness classes and dialogues to International Coffee Hour, gaming competitions and student live tweeting events. To learn more about virtual events, visit the FSU Calendar. Additionally, there are also student support resources available on the Virtual FSU website or by following @FSUDSA  on Twitter and @FSUStudentAffairs  on Instagram. 
How can I get connected to the Florida State community?
Florida State students are involved in over 700 recognized student organizations (RSOs)! Learn more about them by logging into Nole Central, where you can connect with RSOs centered on community services, academics, multicultural communities, performance, politics, religion and faith, sports and so much more! Stay connected with The Graduate School on Twitter, Facebook, and Instagram!
Who should I contact with questions or concerns?
We are here to assist you in any way possible. If you have any questions regarding graduate admission, please contact the department to which you are applying. If you are unsure who your departmental contact is, please feel free to contact the Graduate Enrollment Team at (850) 644-4723 or grad-help@fsu.edu to get connected.
Are campus tours still happening?
Campus tours are suspended until further notice. We take great pride in showing off our beautiful campus and we hope to open registration for campus tours as soon as it is deemed safe. In the meantime, we do have a very good virtual tour of campus available at visit.fsu.edu.
Will there be an orientation?
The Graduate School will be hosting an online New Graduate Student Orientation for the Fall 2020 admit term. All new Fall 2020 graduate students will receive an email invitation to register for the New Graduate Student Online Orientation. For more information, please visit the New Graduate Student Orientation page
I have been accepted to a graduate program. Can I switch my entry term?
FSU policy does not allow for application deferment. However, in some cases, students who are unable to attend campus may be able to start classes online until they are able to attend campus.  If online or remote formats are not available, we will work with students to reapply for a future term. If you will not be able to join us this fall, please contact your department so they can help facilitate this process and determine which option is best for you. 
Are there any resources available for veterans?
FSU takes pride in its exceptional level of support for veteran/military students. The hub of this support is the Student Veterans Center which strives to:
Process the educational benefits provided through Veterans Affairs (VA), Tuition Assistance (from all service branches) and other sources
Facilitate community through veteran-centered events and activities
Assist with residency policies and programs (including Yellow Ribbon) that qualify most veteran/military students for in-state tuition
Offer online checklists and forms that streamline veteran/military students' FSU experience
Foster connections among veteran/military students and with the general campus community
For additional information and assistance, contact the Student Veterans Center via email or by calling (850) 644-9562.
title-inside title-centered
2