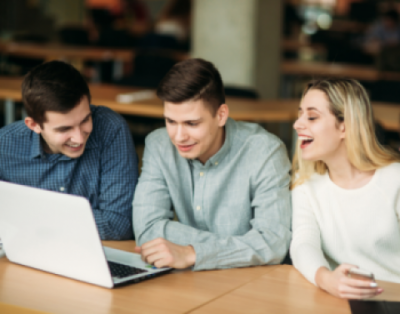 ​
New Graduate Student Orientation
Valuable information in a format that fits your schedule
The Fall 2023 New Graduate Student Orientation is available for you to view online at your convenience. Also, join us for New Graduate Student Orientation soon on August 22nd from 9-11am at Ruby Diamond Auditorium.
NEW STUDENTS
Welcome to our FSU Community
To facilitate a smooth transition into graduate education at Florida State University, here is some helpful information about New Graduate Student Orientation, the FSU community, resources available, and a checklist of must-dos. 
Thinking about Grad School?
Are you considering pursuing your graduate education but still have a few questions? Visit our Prospective Students Page to receive more information about graduate school and resources available to you!
Need additional funding?
The Office of Graduate Fellowships and Awards assists current Florida State University students with identifying and applying for external fellowships, scholarships, grants, and awards!
Currently, more than 8,500 students are pursuing graduate and professional degrees at Florida State University. FSU offers roughly 121 master's, 78 doctoral, and a variety of specialist, joint, combined and pathway programs. Questions regarding specific program requirements should be directed to the Graduate Coordinator of your department and/or college/unit.